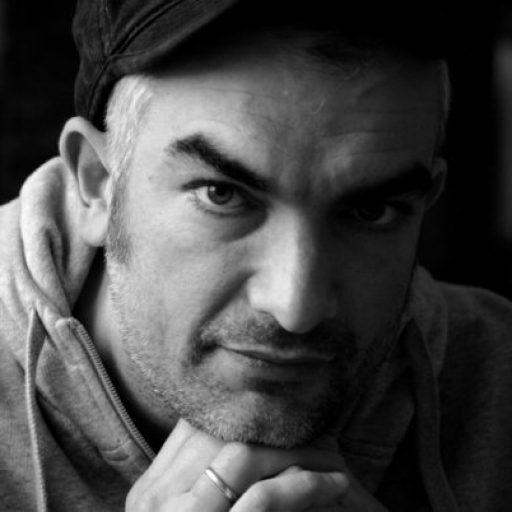 I am Matthias Süßen. And this is my story. It all began in Delmenhorst. Everyone has turning points in their life. Mine lies deep in the province of Lower Saxony. But let's take it one step at a time.
I have always been fascinated by digital media. But it's been a long road. Growing up in an analog world where telephones with dials were still part of everyday life, I was always fascinated by the advent of computers, the Internet and the possibilities they offered. So it was clear to me early on that I would do something with media. What exactly it would be was unclear to me.
Studying history, German linguistics and politics didn't help me. I quit it after a few semesters. After that, I was a mailman, a construction worker, assembled cars for a large corporation, and in between was a night porter and a sales representative for a large telephone company. I wouldn't want to miss any of it. I learned a lot from everything I did.
At some point, I founded a digital agency with three friends in hip Berlin. Finally, I was able to let off steam. Our clients included Prestel, an English theater (""The English Shakespeare Ensemble"") and a large Internet bookseller (now merged into Mediengruppe Stein). We even won an award for our collaboration with Brockhaus Verlag. And yet something was missing for me. I wanted to deal with people and tell authentic stories.
Fortunate circumstances washed me away to Delmenhorst, where I started all over again in my mid-30s as a trainee at a local newspaper. And learned the craft from scratch. I wrote about missing money at carnival clubs, golden horses in the front yards of Olympic champions and reported on never-ending local council meetings. I did all this with great pleasure and honest interest in the people involved. And Delmenhorst is a very interesting city.
But I cut my teeth on the digitization of "my" newspaper. Whether social media, an overhaul of the rather static website – somehow I always had the feeling that there was no great interest in change.
I finally decided to go crazy and became a freelance journalist. Once again a jump into the deep end. A step I have never regretted. As a journalist, I work primarily in the science and media sectors, as well as in social media. I write, photograph and film for various media. And actually feel free to do so.
With an international team of writers and producers, I am developing a mobile mystery series under the title LOSTfriesland. In addition, there have been and still are other film productions for NDR and WDR.
In addition to journalistic work, I have been giving workshops at publishing houses, editorial offices and press offices of companies and universities since 2013. I give courses on topics such as mobile journalism, video shooting with the smartphone, 360 degree video & photo + virtual reality, filming for science and blogging for journalists. All courses can be booked as both face-to-face and online workshops. I am happy to advise media companies and scientific institutions on social media, mobile reporting, online and video journalism. The industry magazine journalism.co.uk counts me among the 45 mobile journalists you should follow.
In my spare time, I am an active Wikipedian, where I also show my passion for topics such as East Frisian cuisine, the German-Dutch border issue, or the talking tombstones of Amrum. A complete list of articles written by me can be found on my user page. In addition, as a passionate Internet user, I am constantly on the lookout for new forms of presentation and useful tools for journalists. I like to present these in my blog.